Maintain confidence in your 
Porsche
 vehicle from the dealership, to your home and beyond with The 
Porsche
 Scheduled Maintenance Plan (PSMP). This prepaid service plan allows you to maintain and manage your factory recommended scheduled services. Under the plan, we provide you with the most detailed services your 
Porsche
 needs to maintain its luxury, beauty and superior performance.
Plan Options
Beginning with Model Year 2018, the first scheduled maintenance is included with the purchase of your new Porsche, excluding battery electric vehicles (BEVs). This included first service on internal combustion engines (ICEs) is generally due at 1 Year/10,000 miles based on when your vehicle is officially registered in the Porsche system. Please note, however, that service due dates/mileage may vary by model. Porsche recommends reviewing your owner's manual for more information on the specific recommended service intervals determined by Porsche's engineers in Weissach. 
To supplement the included first scheduled maintenance on ICEs, Porsche offers four Plus Plan options that cover critical maintenance items for 2 Years/20,000 miles, 3 years/30,000 miles, 4 years/40,000 miles to 5 Years/50,000 miles, depending upon which term you choose.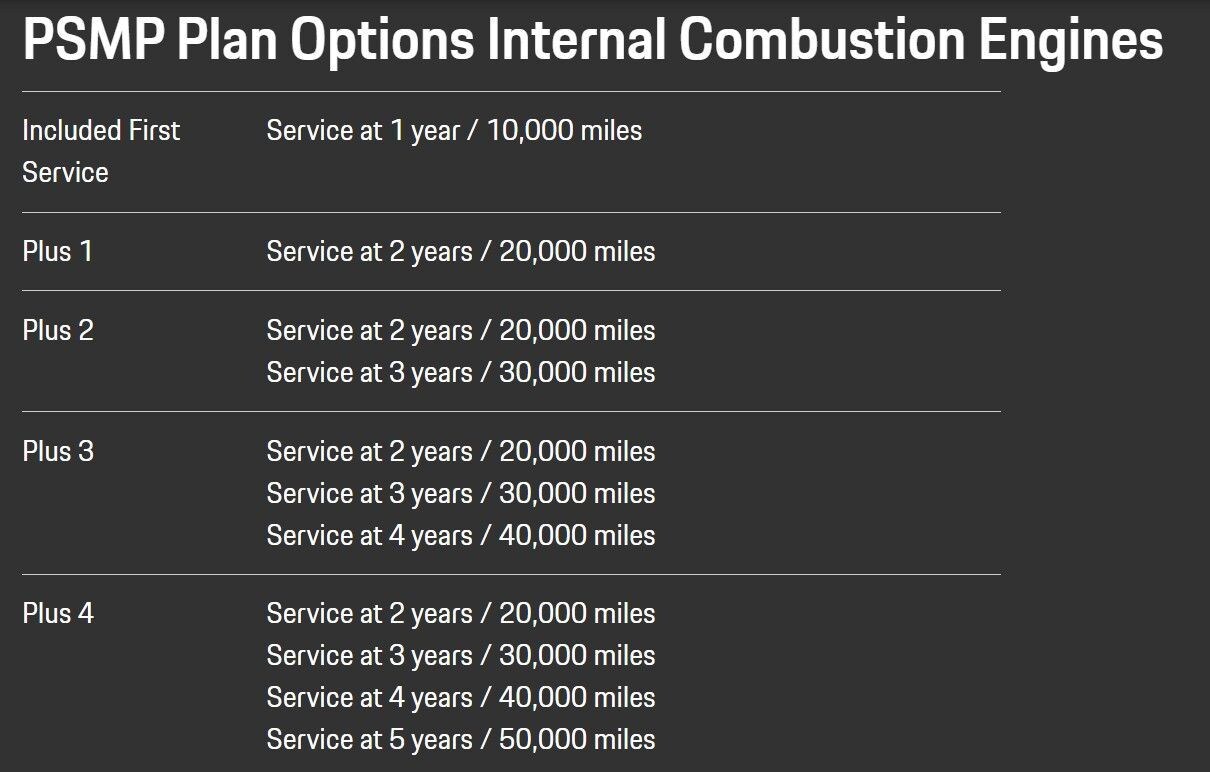 Although battery electric vehicles do not have the included first service like internal combustion engines, there are still three maintenance plans available: a 2 Year/20,000 miles, 4 year/40,000 miles, or 6 Year/60,000 miles plan.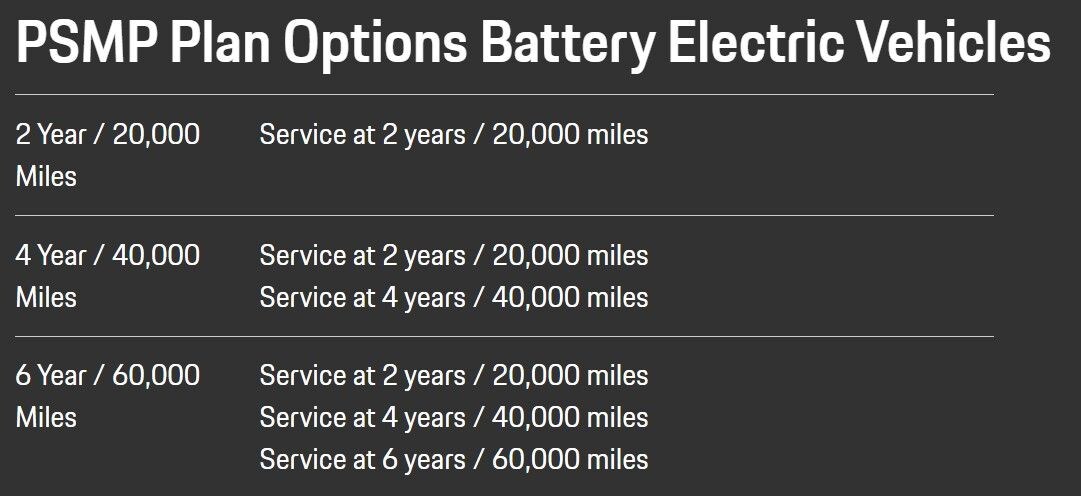 How Can We Help?
* Indicates a required field