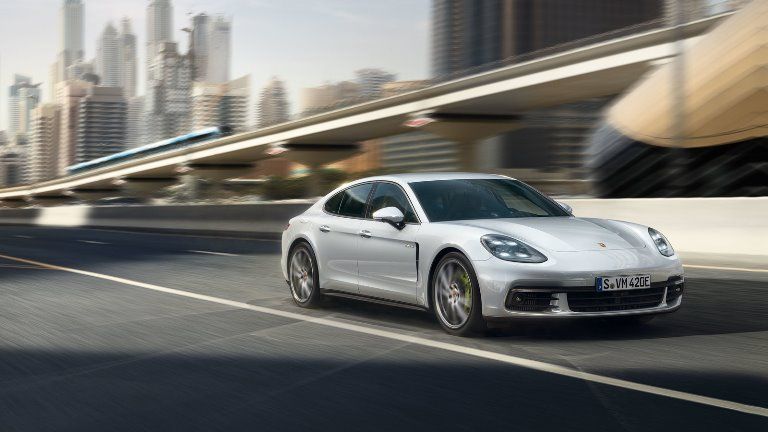 When It's Time to Buy a New Porsche Car at Fields Porsche of Jacksonville
Here at Fields Porsche of Jacksonville, your trusted Palm Coast area Porsche brand dealership, we work hard to make sure that each and every one of our drivers finds a vehicle that suits their needs. We also understand that proper maintenance is important, but sometimes even the most reliable vehicles need to be replaced, and we are here to tell you when it's time to buy a new Porsche brand car. Our dealership has been serving Jacksonville area drivers with high quality service and vehicles for several years, and our commitment to our drivers has never been stronger.
There are several reasons a driver may need to buy a new car, and one of the most common reasons to buy a new car is a change in your life circumstances. For instance, many drivers begin to consider buying a new car when their family gets bigger. It may also be time to buy a new vehicle if your current car is old and modern technology has significantly changed things. With the rapid advances happening every year, drivers need to make sure they keep up with the changes!
As discussed, when your family grows, buying a new car may be in your future. To make sure you make the best choice you can, we are here to help! For instance, the 2017 Porsche Cayenne is an excellent choice due to its wide range of safety features. Each standard trim level comes with several airbags, an antilock brake system, and 4-wheel disc brakes. Thanks to advances in modern technology, the vehicle also comes with electronic stability control, lane departure warning, and several other advanced features.
Is your current vehicle simply not meeting your expectations in performance? Consider buying a new 2017 Porsche 911, which boasts an impressive 3.0-liter engine which generates 370 horsepower. Not enough? Drivers have the option of going with the S trim level which can generate 420 horsepower or the GTS trim level producing 450 horsepower.
Stop by our dealership for more information! While you are here, be sure to explore the many new and pre-owned vehicles in our inventory. Our location at 10100 Atlantic Blvd is situated to help our drivers. We hope to see you soon!